Our fabulous Summer is nearing its end.....so, let's keep that lovely Summer glow going right the way through September into the autumn.
To help, I am highlighting a relaxing, yet uplifting essential oil.
I would also like to share an unusual carrier oil and a gorgeous moisturising face mask to give you an end of Summer radiant glow!
Palmarosa Essential Oil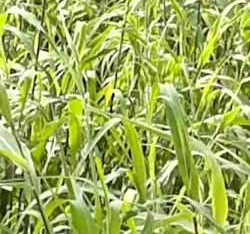 This is a lovely holistic oil, and one I use often in my aromatherapy and 'Natural Lift' facial massages.

Firstly it has a gorgeous aroma, a little like rose geranium but with citrus overtones.

Secondly it is great for tired muscles and helps to relax nerves......a real stress-buster.

Thirdly it has been called 'Mother Nature's Moisturiser' because it is so fabulous for your skin.

So it is a no-brainer for me.......!

Find out more about Palmarosa Essential Oil here
---
Baobab Oil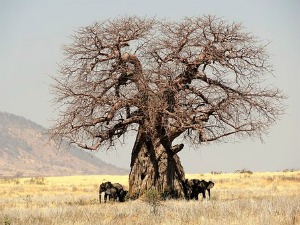 This truly amazing and unique oil has many, many health benefits.

It is rich in vitamins A, D, E and F and contains Omega 3,6 and 9 making it therapeutic for eczema, psoriasis, rosacea and acne.

It is extremely rich and nourishing for your skin and has potent anti-oxidant properties, which help fight the signs of ageing.

And this is just the start.....

Discover more benefits and uses of Baobab Oil
---
Treat Yourself to a Moisturising Face Mask.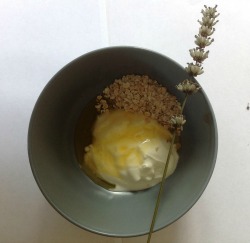 Keep that summer glow for as long as possible with this easy moisturising face mask recipe.....

1 tablespoon honey (manuka is best)

1 tablespoon plain natural yoghurt

3 drops lavender essential oil

1 small handful raw porridge oats

Mix together the honey, yoghurt and lavender oil. Add the oats and mix until you have a paste - it will be quite rough.

Damp your face and then apply the paste, gently rubbing it in all over. Leave for up to 10 minutes and then rinse off with warm water.

Enjoy your lovely glowing skin!

If you love this recipe then try out some more easy recipes here.
---
An Aromatherapy Tip for September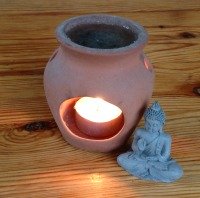 We are almost at the end of summer, and Mother Nature is starting to cool things down, so it is natural that we are going to want to stay warm at this time of year.....and keep our immune system defenses as high as possible.

There are a few essential oils (according to Traditional Chinese Medicine) that can help you warm up your energy and boost your immune system.

Diffuse cinnamon, orange and ginger essential oils in an aromatherapy burner ......this will certainly warm your spirits.

Try rosemary, marjoram and eucalyptus for a real natural immune system booster.

Boost your energies physically and emotionally.....and your family is going to love the warming smells as well!
---
Thank you for taking the time to read this newsletter.

Please don't hesitate to contact me if you have any questions or any ideas for a future newsletter.

Aroma wishes

Jan Randall