At last!! The sun is finally shining here in South West France, after days and days of rain.....now that is something to celebrate!
However, I am still in winter mode, and this is the time of year I find myself turning to my anti-viral essential oils to help protect me and my family's health. So I am highlighting Eucalyptus Oil, a fantastic natural all round protector in wintertime - AND so uplifting!
I am also finding that skin needs more nourishment at the moment, so let's take a look at Avocado Oil and its skin benefits.
Also treat your feet AND protect yourself from colds and flu at the same time....check out the recipe at the end of this e-zine.
There are so many wonderful things for me to look forward to in 2018......discovering and writing about new oils, my holistic therapies, planning workshops and a very exciting new venture that I am involved in.....I am so pleased to be able to announce a yoga and natural skincare product making retreat taking place in France, 19th - 26th May 2018......more details below.
---
Yoga & Natural Skincare Product Making Retreat
I am joining forces with the amazing International yoga teacher Kirsty Gallagher for a week of blissful self love and care, which will take you on a journey to awaken your inner and outer goddess.

This is taking place in the beautiful area of Charente in the South west of France, from the 19th to 26th May 2018.

During this week you will find your inner and outer strength, practice lots of heart opening yoga, with Kirsty, and completely take care of yourself.

And alongside this you will learn about essential oils, carrier oils and skin types, and I will teach you how to blend, mix and create your own natural and organic skincare products.

No more chemicals and nasties.....at the end of this week you will have all the skills and knowledge you need to start making your own natural and organic products. Your outer goddess will never have been so happy and well taken care of!

Find out more about the Awaken The Goddess France Retreat 2018
---
Eucalyptus Essential Oil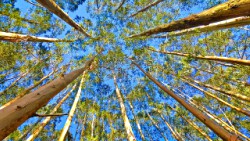 It's cold and flu season!! Time to make sure you have eucalyptus essential oil to hand....one sniff and it makes you feel better instantly.

Eucalyptus is well known for its anti-viral and anti-bacterial properties, but there are a wealth of other health benefits that are worth knowing about.

Not only is this oil great for helping with colds, congestion and coughs but it also helps with stress and exhaustion, muscle and joint pain and skin healing......and these are just a few of the health benefits.

At this time of year I love to use eucalyptus essential oil, as part of a blend, in my aromatherapy diffuser. Not only does it smell fabulous but it kills germs and bacteria in the air - a double whammy!

Find out more about Eucalyptus Essential Oil
---
Avocado Oil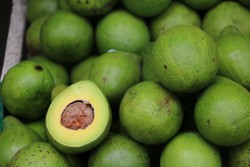 I simply love avocado oil. I love it on my salads, because it tastes great and is so rich in 'good fats', vitamins and minerals that I know it is good for my heart and blood pressure.

I also love using it in the natural skincare products that I create because I know it is so good for my skin!

Avocado oil is high in lutein which acts as a natural anti-aging nutrient and high in vitamin E which helps reduce skin damage and wrinkles.....now that can't be a bad combo! It also helps keep the skin hydrated.

Discover more benefits and uses of Avocado Oil
---
Treat Yourself to an Epsom Salts Foot Bath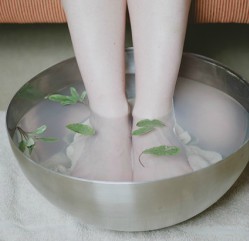 This is a wonderful thing to do before bedtime.....an easy and quick fix for relaxation, detoxing and getting the benefits of magnesium.

The addition of lavender and eucalyptus essential oils can also help protect against colds and flu.

1/2 cup epsom salts

5 drops lavender essential oil

5 drops eucalyptus essential oil

Find a container that is large enough for both of your feet to fit and deep enough that the water reaches your ankles.

Add very warm water(but not too hot, of course!)and the epsom salts and stir until the salts are dissolved.

Add the essential oils to a teaspoon of milk and then add to your footbath and stir again. (The milk helps the essential oils to disperse in the water.)

Place your feet into the bath and relax for at least 15 to 20 minutes........pure bliss!!!

If you love this recipe then try out some more easy recipes here.
---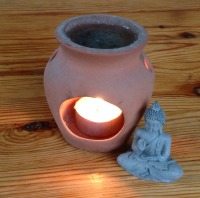 Thank you for taking the time to read this newsletter.

Please don't hesitate to contact me if you have any questions or any ideas for a future newsletter.

Hopefully see you in the charente this summer!

Aroma wishes

Jan Randall